ANNE PISATURO'S 30-YEAR JOURNEY
TO MAKING PARTNER AT SANSIVERI
INTRODUCTION
When Anne Pisaturo submitted her college applications, she initially chose engineering as her major. Plot twist: 30+ years later, she becomes Partner at one of the region's largest accounting and business advisory firms. Here's how that came to be — a story filled with changes, but on a foundation of consistency.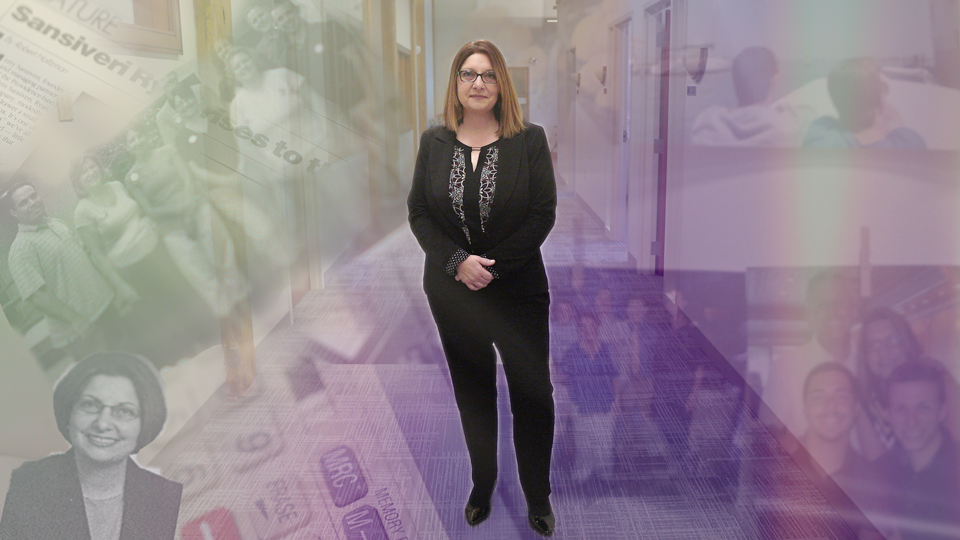 CHAPTER 1: CHANGING MAJORS
The story picks up with Anne, a Bayview Academy alumnus, opting for accounting at Providence College — a decision that had a domino effect, so to speak, on her career path. 
"One of the professors during my freshman year was a practitioner in the field and had a love for accounting, which was truly inspiring," says the Cranston native, who earned an internship at a local firm not too far from campus. 
"It was the Spring of '87 when I began my internship in Sansiveri's tax department," recalls Anne. "Sansiveri was where I got hands-on experience for the first time. It was a combination of actually doing the work and learning."
She continues, "I appreciated the fact that everyone at the firm was so patient with me — showing me the ropes and genuinely wanting to help me succeed." 
That sentiment, Anne explained, applied especially to Michael DeCataldo and David Gobeille — who at the time, served as her supervisor and "big brother," respectively. Gobeille is currently a Partner at Sansiveri and is regarded as one of the firm's prominent tax experts, while DeCataldo led Sansiveri as Managing Partner until handing the reins of the firm over to Jason DaPonte in 2018.
Expertise: Tax Consulting & Compliance | Business Strategy
Education: MS in Taxation from Bryant University
Hobbies: Cooking, baking, traveling, and doing home renovations
Interesting Fact: Anne's internship took place when Sansiveri was located on Dorrance St. in Downtown Providence
Community Involvement: American Cancer Society's Relay for Life & CWHS Theatre Program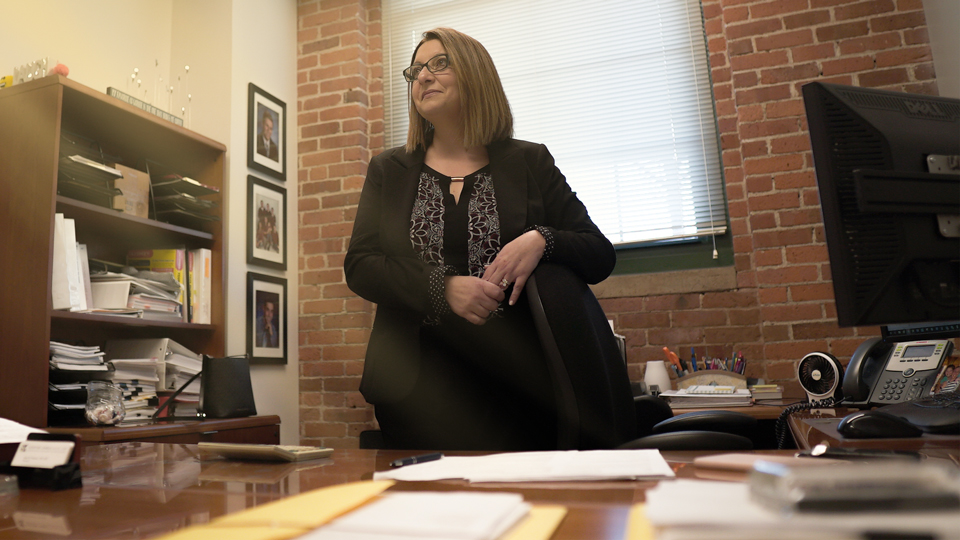 2. A CHANGE OF PACE
With her undergraduate studies coming to a close, Anne was preparing to enter the next chapter in her life: the "real world." Her academic advisors saw huge potential in her, so they encouraged her to seek employment at a national firm. 
However,  she stuck to her local roots. This was, in large part, thanks to glowing recommendations by none other than the companies at which she interviewed, according to Anne. "I followed the advice of my advisors and met with two national firms that had offices in Providence. What struck me the most is that in both cases, they sang high praises about Sansiveri's reputation and integrity."  
Based on that insight, coupled with her own prior experiences at the firm, Anne chose Sansiveri.
With the Alternative Career Plan in place, Anne got what she was looking for — a three-day work week outside of busy season.
CHAPTER 3: A BIG CHANGE AT HOME INSPIRES A BIG CHANGE AT WORK
Fast forward seven years. Up to this point, Anne has been hitting the ground running as a full-time member of Sansiveri's team — rising from Staff Accountant to Supervisor. The next change in her story emerges beyond company walls: the birth of her first child, Michael.
"I didn't want to give up my career. I worked hard for it. I knew this is what I wanted to do. Mike DeCataldo even told me, 'We've invested so much into you … maybe there's something we can do to make it work.' So I told him what I was looking for, which was working part-time so I could spend more time with my son."
In close tandem, the two worked towards a solution.
---
Alternative Career Plan at Sansiveri
Typically speaking, in comparison to full-time employees, part-time employees don't enjoy the same benefits and opportunities for growth within a company. With help from Sansiveri's HR personnel, Anne and Michael devised a program to change that.
Sansiveri's Alternative Career Plan enables employees to opt for a part-time schedule without sacrificing benefits or the opportunity to earn promotions within the firm. "It's a great tool for any company or organization to retain talent. It's actually one of the reasons why Sansiveri has been repeatedly named a Best Place to Work," adds Anne.
Furthermore, Sansiveri's overall placement of priority on family and balance is what makes the Providence-based firm so special, according to Anne. "If your child has a school play or game, they encourage you to be there, even if it requires that you leave the office early."
With the Alternative Career Plan in place, Anne got what she was looking for —a three-day work week outside of busy season. Another win for Anne was being positioned to continue her growth within Sansiveri.
---
At last, Anne reached the pinnacle of her career path at Sansiveri.
CHAPTER 4: THE 30-YEAR JOURNEY … TO PARTNER
With the passage of time came more change. Anne welcomed her second son, Matthew. While on the Alternative Career Plan, she went from Supervisor to Manager, from Manager to Senior Manager, and from Senior Manager to Principal. 
At last, she has reached the pinnacle of her career path at Sansiveri.
It's been a long road for Anne, to say the least. And she knows it. "The traditional path to Partner typically doesn't take 30 years. I chose to take the scenic route and looking back, I wouldn't change a thing. I am grateful to Sansiveri for making it work. Being able to work part-time not only provided me with the opportunity to continue pursuing my career while raising a family, it allowed me to care for my parents and aunts later down the line."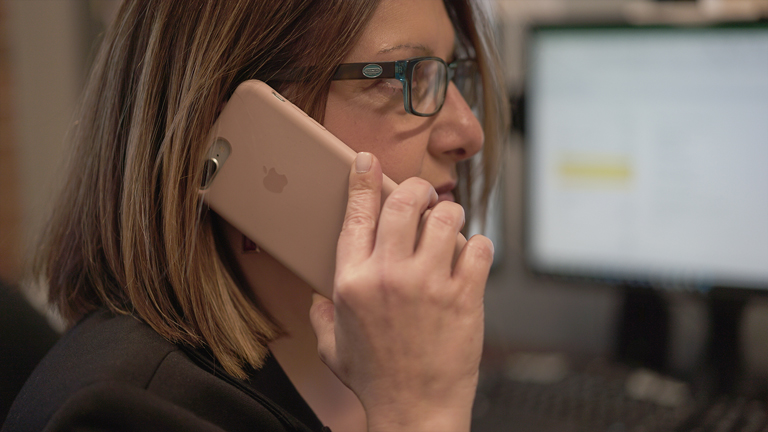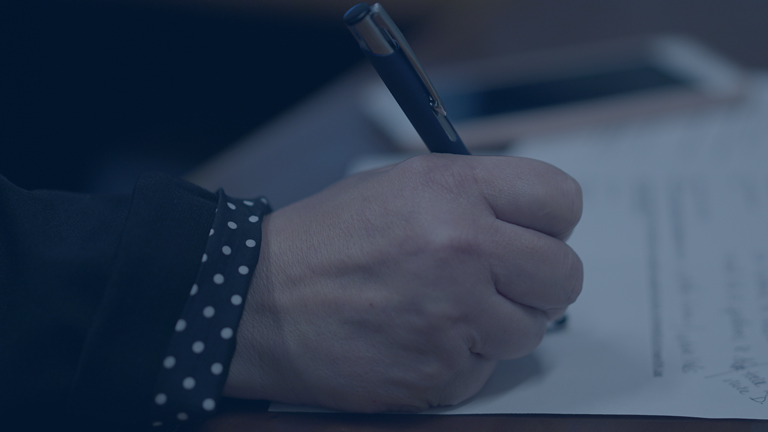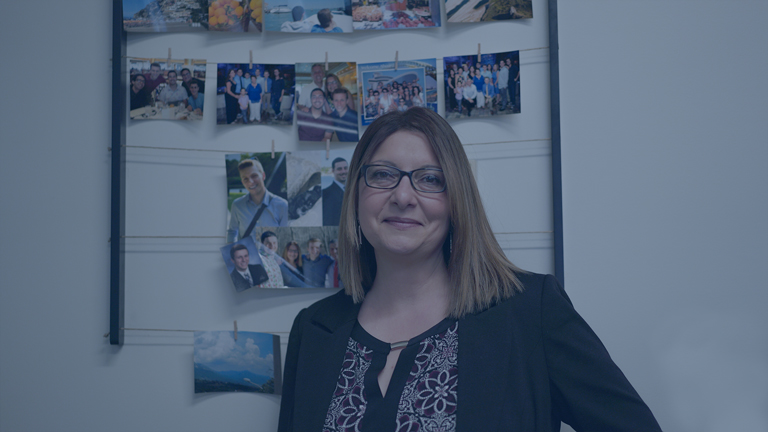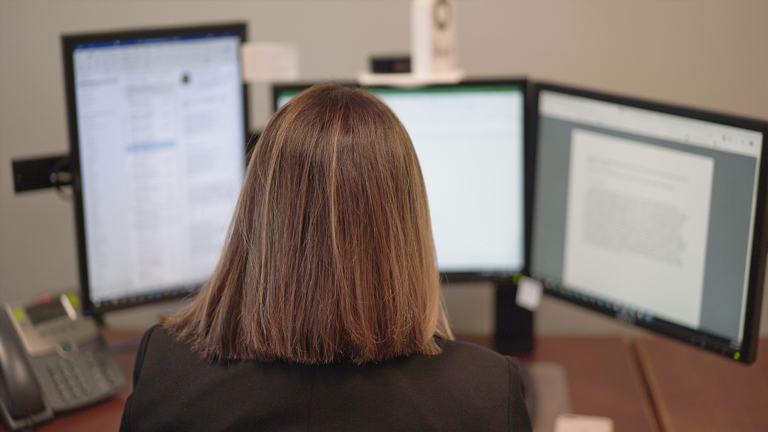 CHAPTER 5: THE ONLY CONSTANT AMIDST IT ALL
"I've been asked on numerous occasions what has made me stay so long at Sansiveri. With any job, no matter where you go, there are changes. There are ups and downs. Through it all are the people you see every day … that's the only constant."
She continues, "This company's core values and fundamentals have not changed because they've always been genuine. Sansiveri is truly invested in the success of its employees. Yes, we are faced with ever-changing tax laws and advances in technology, but we can always count on each other here."
Anne adds that to this day, she still considers David Gobeille her "big brother." She also refers to her colleagues as some of her best friends.  
"I can't imagine doing this anywhere else. We know each other's families and what's going on in each other's lives. We respect and support one another. That's why I am still here."
---
EPILOGUE: It has been nearly 33 years since Anne first stepped foot into Sansiveri as an intern. Now her story continues as Partner, which involves taking on the role of those who helped her get to this point of her career.  
---
"We know each other's families and what's going on in each other's lives. We respect and support one another. That's why I am still here."
For more information about Anne and other members of Sansiveri's leadership team, please visit our Team page.