SANSIVERI'S NEW PARTNER
LINDA PEARSON
IS ALL ABOUT THE PURSUIT
ON HER MARK, GET SET … GO
For the longest time, Linda Pearson wanted to go skydiving. The only problem: she was terrified of heights. One day, while Linda was at work, her college friend called her out on it. To cut a long story short, Linda faced her fears and accepted the challenge — free falling from the sky above New Hampshire at speeds exceeding 150 mph. That brief anecdote pretty much sums up what Linda Pearson, who was recently named Partner at Sansiveri, is all about. 
What follows is a breakdown of her continuous pursuit: of challenges, progress, meaning, and prosperity for others.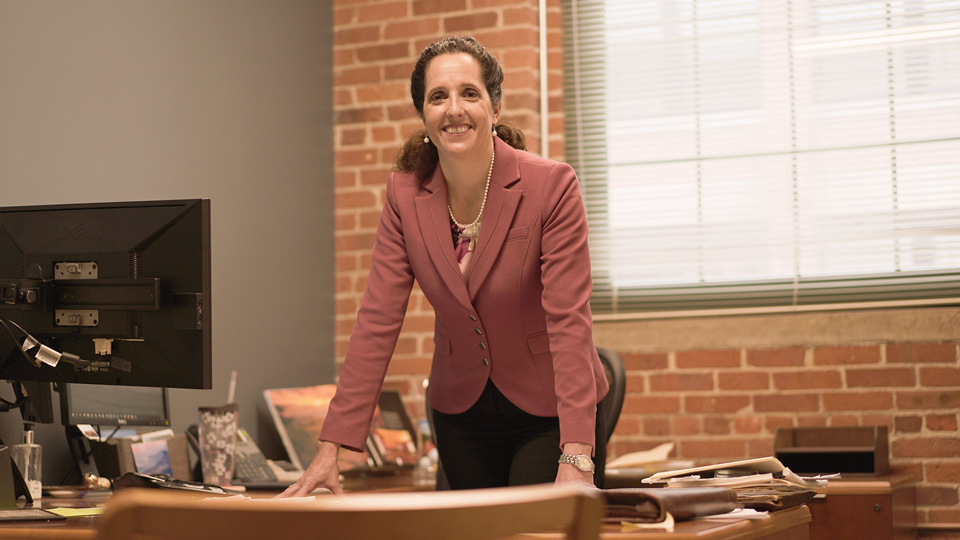 THE PURSUIT BEGINS
Class at URI was in session, and Linda Pearson was ready. 
"Auditing isn't for everyone," warned the professor.
That's all Linda, who at the time was a first-year accountancy major, needed to hear. 
"I guess I would say that I'm silently competitive," she says."I was also always drawn to anything that had to do with business, and I knew that it was the type of environment I would enjoy working in." 
Throughout her studies, Linda developed a real knack for accounting. "I was really good at it, and I knew that it was a profession that demanded working long hours and staying up-to-speed on information. You really have to become an expert in the field." 
Expertise: Audit & Accounting | Business Strategy | Employee Benefit Plan Audits
Education: BS in Accounting & Information Systems from URI
Hobbies: Traveling, swimming, sailing, kayaking, playing golf, spending time with family
Interesting Fact 1: Whenever Linda travels, she thoroughly researches each place to ensure that she gets the most out of each experience
Interesting Fact 2: Linda has an identical twin sister who she is sometimes mistaken for
Interesting Fact 3: A client from Japan introduced her to sushi; she has loved it ever since
Making Partner: what Linda is excited about the most: Announcing the news to her clients, who've been supportive along the way
DREAMING BIG, AND GOING AFTER IT
"One of my goals was to join and then eventually make Partner at a reputable firm, but not just any firm," shares Linda. "I wanted to find the
right
one — a place that wasn't so reserved to the point where it's strictly about business."
Linda didn't have to look too far, as Sansiveri team members were conducting on-campus interviews at URI in the fall semester of her third year. "I was interviewed by Craig," recalls Linda about Craig Bilodeau, who is currently a Partner at Sansiveri. 
The entire interview process went well, and Linda was hired on as a Staff Accountant. Her start date was slated for September 1997, after commencement of her undergraduate studies.
THE THRILL OF THE CHASE
"I love the diversity of my work," explains Linda. "I love getting to know each client and what drives them as a company or organization."  
---
Finding Out What's Important
That insight, according to her, opens up opportunities to ask the right questions and figure out how to best serve clients. She applies that mindset as a member of specialty groups at Sansiveri that each focus on specific industries: from healthcare, manufacturing, distribution, and retail, to professional services and nonprofits.
"With manufacturing companies, for example, I love learning about their processes and products. With nonprofits, I want to get to know their mission. In this field, you're exposed to so many different industries and companies, who all have something unique about them. The challenge is to uncover what's important to them, what they need, and why they need it."
---
Seeking True Relationships
"In general, whoever you work with, you want to see them achieve success. I believe that's what makes a true business relationship."
As the saying goes, the fastest way to achieve success is to help others do the same. "The majority of our work revolves around teaching — you're either teaching clients or colleagues."
Sansiveri's leadership team, Linda adds, is all about staff support and development. A great deal of priority is placed on improving in-house processes and communications. "We already have solid talent, but we're always looking at improvements that will lead to increased efficiencies. It all makes sense because when team members know more, they can do more. As a result, the company can do more."
"I love getting to know each client and what drives them as a company or organization."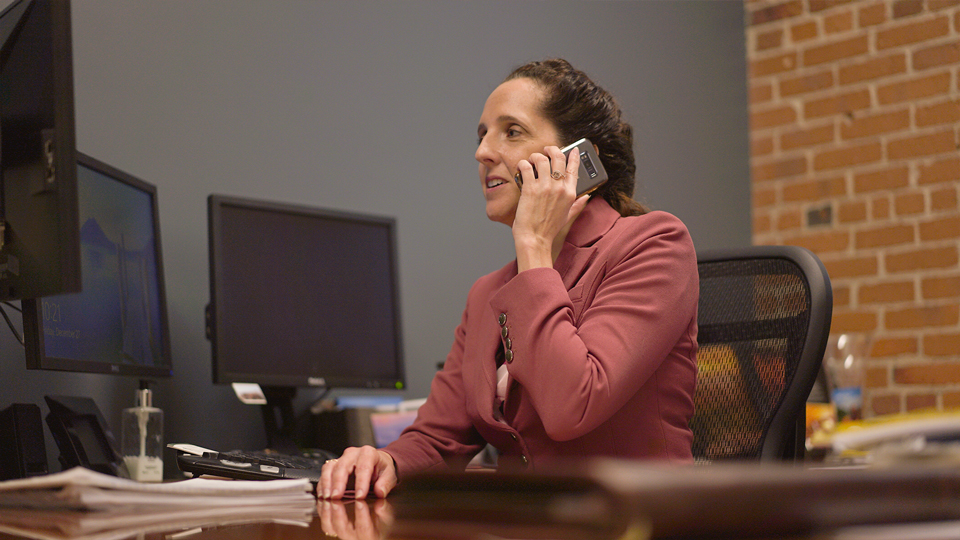 LOOKING TO IMPROVE
The nature of the accounting industry, according to Linda — with its demands, changes, and competition — requires continuous learning, as well. 
In 2016, she was accepted into
Leadership Rhode Island (LRI)
, a nationally recognized community leadership development organization. 
"LRI was an engaging learning environment where I learned how much impact the interconnectedness of businesses and people has on our local economy," says Linda, who added that she was introduced to the idea of taking part in LRI by Sansiveri's Craig Bilodeau, Doug Fay, David Gobeille, and Michael DeCataldo (now retired) — who are also alumni of the program. 
"Our state collectively is striving for success, and in order to get there, we need to work together, connect with one another, and figure out how we can each contribute to that success."  
Linda also attributes her knowledge and skill base to other community resources, such as the intensive leadership trainings offered by
Allinial Global
, a national accounting firm association. 
---
Looking Within
Inspiration to always push forward has also come from simply being around her colleagues. 
"I am so impressed by Jason. He is young, yet he's sitting at the head of the table among individuals with 30+ years of experience," she says, referring to Jason DaPonte, who in 2018 was named Managing Partner of Sansiveri — becoming one of the youngest in the region to take charge of a small- to medium-sized firm.  
Linda also has a deep respect and appreciation for company-wide efforts to 'do the right thing.' 
"Not only does Sansiveri place importance on professional growth, we also encourage community service and work-life balance. Our HR director has done an amazing job at keeping that as a priority. Every year, we're trying to do more and more."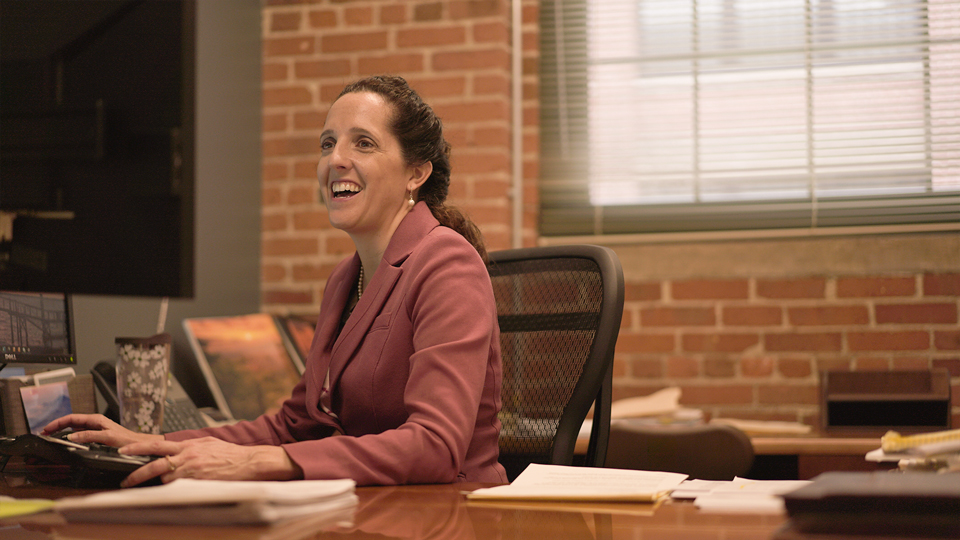 LOOKING FORWARD TO THE NEXT CHALLENGE
Prior to taking the plunge on her skydiving adventure over a decade ago, Linda knew that she had to be fearless. "I told myself, 'Just do it, jump in, don't hesitate.'"
Now, as a Partner at Sansiveri, that mindset remains — and is further fueled by gratitude. "I feel very honored and humbled that Sansiveri's leadership team trusts me to be able to fulfill the expectations required to help lead the firm."
There's no telling what other pursuits lie ahead for Linda. However, it's safe to say that when it comes to helping lead Sansiveri into the future, she accepts the challenge. After all, that's what she wanted in the first place.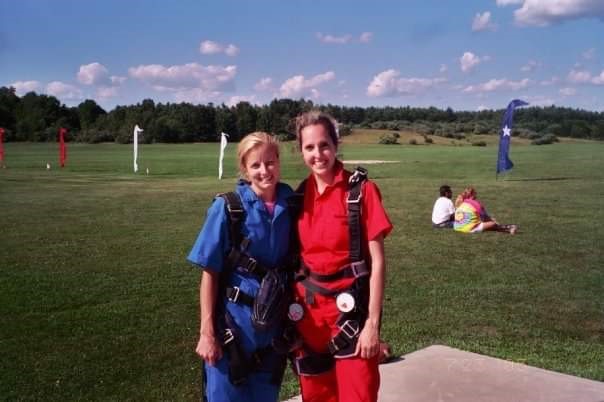 "In general, whoever you work with, you want to see them achieve success. I believe that's what makes a true business relationship."
For more information about Linda and other members of Sansiveri's leadership team, please visit our Team page.